Children fear they can't go back to school after Cyclone Fani devastation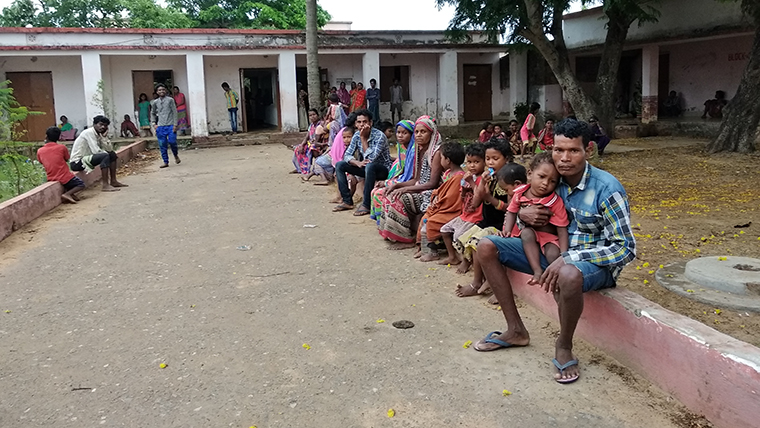 Children fear they might not be able to go back to school after the devastation of Cyclone Fani in India and Bangladesh.
Fani hit India's coastline on Friday morning (3 May), killing at least 16 people. The storm unleashed strong winds of up to 240 kmph, destroying houses and crops and killing livestock. It uprooted trees, electric poles and mobile towers.
The cyclone - now downgraded to a low depression - entered Bangladesh on 4 May at a speed of between 60 and 75 kmph. Strong wind and rain lashed many parts of the coastal district. At least 6 people died and dozens were injured.
Millions of people who had been evacuated in both countries are now going back to their homes.
Children's charity World Vision UK launched an appeal to bring urgent relief to thousands of people affected by the natural disaster. Many children told World Vision staff that they are worried they might not be able to go to school because the roofs of many schools have been blown away or have been badly damaged.
Cherian Thomas, CEO & National Director of World Vision India said: "WV India has previously responded during the super cyclone of 1999 and the cyclone Phailin, both of which made landfall around the same areas.
"We have also worked in some of the flood-affected areas in these districts. We are working closely with the Government in our relief efforts for cyclone Fani."
An estimated 10 million people have been affected in India and another 3 million in Bangladesh,but the number is likely to go higher. World Vision is providing assistance to thousands of families who have been displaced in both countries.
At least 20 villages were inundated in Cox Bazar's remote island of Kutubdia. Cox Bazar's is home to the world's largest refugee camp, hosting more than 900,000 Rohingya refugees living in temporary shelters.
Fred Witteveen, National Director of World Vision Bangladesh said: "Cyclone 'Fani' weakened as it passed over Bangladesh causing minimal damage and destruction. World Vision Bangladesh, along with the government and other INGOs, was ready to provide timely relief to the most vulnerable, if needed. Also in coordination with the government and other humanitarian actors World Vision supported the evacuation of people especially the children, women, disabled persons and elderly to cyclone shelters.
"The minimal impact of Cyclone Fani, saving the lives of thousands is testament to the county's preparedness. That is why World Vision prioritises investment in building community resilience so that people, including children and youth, living in the most disaster prone areas are equipped to cope with disasters."
Donate to our Cyclone Fani Appeal here.
Reports of new cases of Ebola in north-western DRC confirm World Vision's greatest fear: that the country is contending with yet another outbreak in a new province – Equatoria.
Cyclone Amphan is creating crisis on top of a crisis – making it even more difficult to contain COVID-19 at a critical time in the response by both India and Bangladesh, World Vision warns.
Up to 85 million more children face physical, sexual and emotional violence at home and in their communities over the next three months, as COVID-19 spreads worldwide.
World Vision has dramatically scaled up its emergency response to the COVID-19 pandemic, as the virus continues to spread rapidly around the world.