World Vision ready to respond to devastating Mozambique cyclone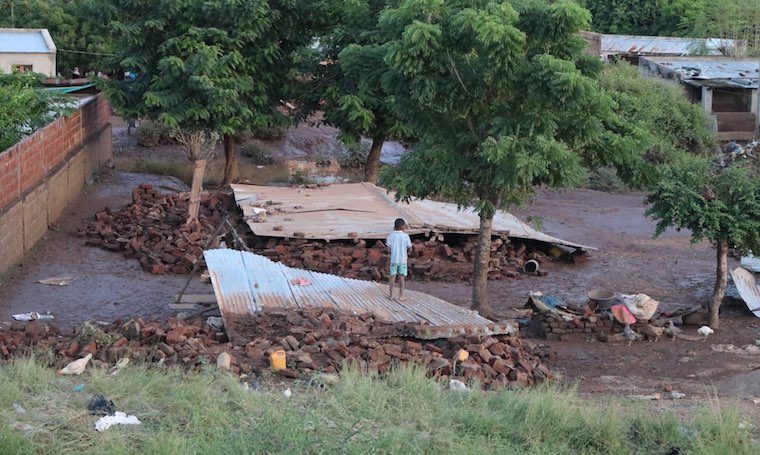 Emergency supplies have been rushed to Mozambique, where World Vision is preparing to respond to devastating Cyclone Idai.
At least 21 people have been confirmed dead, and more than 70 wounded, according to OCHA. This is in addition to at least 70 people killed due to flooding prior to the storm's arrival on Thursday. The death toll has also reached dozens in neighbouring Zimbabwe.
Houses, healthcare units and schools in Mozambique have been destroyed, while severe damage to crops has also been reported.
World Vision emergency teams are assessing the damage, and are ready to respond. The charity plans to reach 150,000 people across four provinces with food, shelter and child protection.
World Vision Mozambique National Director, Wagner Herrman said: "The country is still recovering from the devastating El Nino-induced drought. The floods and cyclone's impact will set back most of our work. Funds are urgently needed to help those affected, including thousands of children."
World Vision is one of 61 local, national and international NGOs working in Myanmar and Bangladesh calling for Rohingya refugees to have a role in decision-making about their own lives, including conditions for their return to Myanmar.
This World Humanitarian Day, we honour the women who work on the front line of their own communities in some of the most difficult places. This is Qamar Al-Kurdi's story.
International children's charity World Vision UK is looking for people to support the movement for gender equality by sponsoring1000 girls in developing countries.
World Vision UK calls on the new DFID Secretary to fight for the department to remain independent.