Cyclone Idai: Thousands of children alone and desperate in midst of catastrophe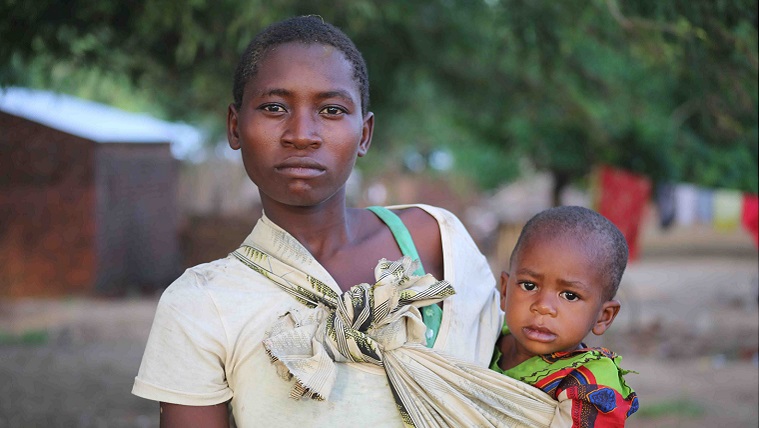 World Vision UK has reached the city of Beira, Mozambique, which has been destroyed by the devastating Cyclone Idai.

World Vision is increasingly concerned for the safety of children left orphaned or separated from their families. Traumatised children are alone and vulnerable, and some could still be clinging on for their lives across a vast flooded area.
Speaking from Beira, Joseph Kamara, World Vision's Director of Humanitarian and Emergencies for Southern Africa, says: "Beira has been wiped out, with almost all buildings damaged or destroyed. And the only access to the flooded region is by boat or air where people are without power and food."
World Vision is working around the clock to get shelter to survivors, many of whom have gone without clean water and food for days. The charity is also making preparations to protect children displaced by the crisis, many of whom have been separated from their parents.
Kamara says: "The safety and wellbeing of rescued children is our top priority. We are flying people in to set up child friendly spaces for those brought onto dry land."
World Vision is among 14 organisations that have launched a joint appeal under the Disaster Emergency Committee (DEC), which brings together leading charities at time of crises. Over £8 million has been donated to the appeal so far.
A small donation to our work can make a huge difference. Please help children and families in urgent need now. If you wish to donate, please click here. 
World leaders must wake up to the deadly Ebola crisis in the Democratic Republic of Congo (DRC), World Vision warns today.
The fight against Ebola has intensified after the first Ebola death in the major city of Goma in the DRC, World Vision warns today.
World Vision is delivering life-sustaining aid to hundreds of thousands of children and their families as monsoon rains lash the world's largest refugee camp.
World Vision UK on Monday presented the Department for International Development with a petition urging it to increase spending to stop children being abused and assaulted in disaster zones.