Cyclone Idai: Thousands of people could drown as dam burst risk looms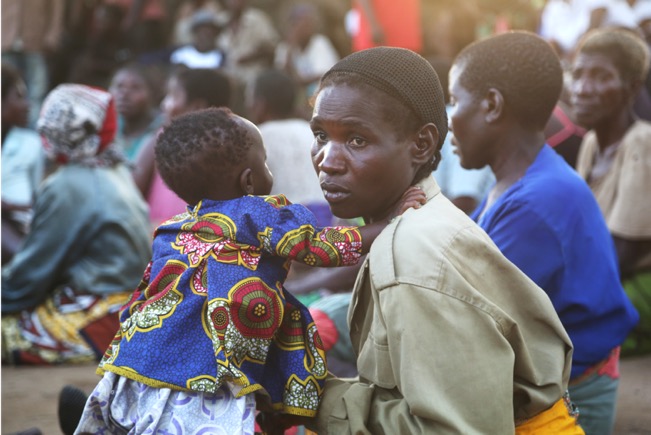 Hundreds of thousands of people "could drown" as dams in Mozambique and Zimbabwe could burst, following a devastating cyclone and flooding in southern Africa.
More than 1,100 people have died and at least 2.5 million have been affected in Mozambique, Zimbabwe, and Malawi since Cyclone Idai hit the region earlier in March. Children are at risk of being injured, starving, or falling ill. Many of them have been separated from their families and are now on their own.
"There is a risk that several dams will break in Mozambique and Zimbabwe because they reached their absorption capacity"
- Joseph Kamara, Regional Humanitarian Director for World Vision Mozambique
Heavy rainfalls are expected in the next few days.
"Around 350,000 people live in risk areas and could drown," emphasises Kamara. "People are desperate, as many regions have still not been reached by the aid workers."
The disaster follows a long dry spell that has resulted in massive crop failures in several regions.
In Mozambique alone, an estimated half a million people are fleeing the water masses. In Zimbabwe, some 50,000 people have been displaced from their home villages.
World Vision coordinates its aid with various UN organizations, other relief organizations, the government, communities, and religious organisations. The most important measures for the next six months include: child protection, prevention of diseases, such as the supply of shelters and clean drinking water, the repair of toilets and washing facilities.
World Vision has been active in all three countries affected by the floods for many years with long-term development cooperation and is therefore in a position to provide aid quickly.
In the areas that can be reached, the children's charity has started distributing relief supplies to thousands of families.
Cyclone Idai appeal - You can help bring urgently needed supplies and shelter to children and their communities devastated by the cyclone. Find out more here.
World Vision is one of 61 local, national and international NGOs working in Myanmar and Bangladesh calling for Rohingya refugees to have a role in decision-making about their own lives, including conditions for their return to Myanmar.
This World Humanitarian Day, we honour the women who work on the front line of their own communities in some of the most difficult places. This is Qamar Al-Kurdi's story.
International children's charity World Vision UK is looking for people to support the movement for gender equality by sponsoring1000 girls in developing countries.
World Vision UK calls on the new DFID Secretary to fight for the department to remain independent.