Thousands of children at risk as Ebola escalates in DRC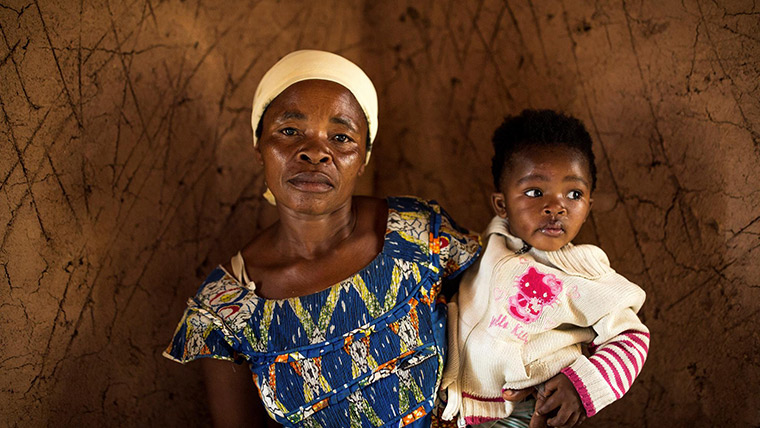 Cases of Ebola are escalating rapidly as the second largest outbreak in history continues to spread in eastern Democratic Republic of Congo (DRC), World Vision warns today.
More than 2,000 cases of Ebola have been recorded in the last 10 months, with two-thirds of cases fatal. According to Unicef, more than 1,400 children have been orphaned or separated from their families as a result of the deadly virus.
Ebola is one of a number of crises affecting DRC, which combined are leaving an estimated 13 million people, including nearly six million children, in need of humanitarian assistance. Families are struggling with the terrifying impact of Ebola but early interventions, including emotional support for recovery, will help to lessen the impact of the crisis.
This is the second largest Ebola outbreak in history, and the first where interventions have been restricted by direct attacks on treatment centres by people who fear the facilities are spreading, rather than containing, the epidemic.
- Dr Agoustou Gomis, World Vision's Ebola Virus Disease Project Coordinator.
World Vision remains concerned with the high numbers of people not getting treatment. The charity is promoting a locally-led response with the help of faith leaders, trusted members of the community, to help and engage on Ebola prevention and treatment.
"People are dying at home, not in hospitals and health clinics. Reaching children and families in their communities has to be the number one priority. The more we equip, educate and empower children and their families, the better chance we have of getting this crisis under control. We are not there yet," Gomis says.
"Community action teams have launched across the region to de-mystify Ebola, prevent stigmatisation of the sick and encourage people to seek medical help early. We are seeing coordination challenges, a lack of flexibility, insecurities and mistrust in communities, all of which need to be urgently addressed through a holistic response. Funding needs to follow this approach."
International children's charity World Vision UK hosted a general election hustings event open to all electoral candidates for Milton Keynes North.
"We are desperately sad to hear reports of the deaths of a number of Ebola aid workers who were killed in the line of duty – giving their lives to help vulnerable communities in eastern DR Congo," says Anne-Marie Connor, National Director for World Vision DR Congo
A sudden surge in violence in the DRC has forced aid agencies to suspend work, putting lives at risk as the fight against Ebola and measles is undermined.
World Vision welcomes reports of the repatriation from Syria of three orphaned British children. Innocent victims of war should not be punished for the actions of their parents.