World Vision Launches Myanmar Refugee Appeal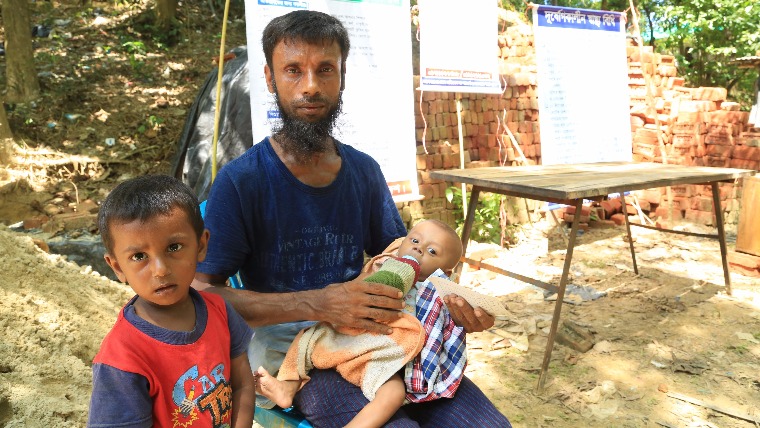 International children's charity World Vision is today launching a Myanmar refugee appeal to support over 225,000 children suffering unimaginable hardship in refugee settlements in Bangladesh.
More than half a million refugees, most of whom identify as Rohingya, have fled Myanmar since violence erupted on August 25.
Money raised from this appeal will go to help those in desperate need. As well as the threat of hunger and lack of shelter, World Vision fears that hundreds of thousands of children are at risk of disease, mental health issues, exploitation and abuse.
Fred Witteveen, World Vision's National Director in Bangladesh, said: "We appeal to the international community worldwide to urgently scale up its response to this refugee crisis, which is less than half funded. Because of the shortfall, we are unable to meet children's basic needs.
"These children need shelter, food, clean water, toilets and medical care to treat acute injuries. The funding we receive will also go towards developing our child friendly spaces – where children can play, learn and start a journey towards healing. Many of them have witnessed gruesome violence, and it is vital we urgently address this trauma."
You can help children and their families affected - please donate to our Myanmar Refugee Appeal 2017 »
Cyclone Amphan is creating crisis on top of a crisis – making it even more difficult to contain COVID-19 at a critical time in the response by both India and Bangladesh, World Vision warns.
Up to 85 million more children face physical, sexual and emotional violence at home and in their communities over the next three months, as COVID-19 spreads worldwide.
World Vision has dramatically scaled up its emergency response to the COVID-19 pandemic, as the virus continues to spread rapidly around the world.
International aid agency World Vision has launched a £64m aid plan to help millions of the world's most vulnerable people defeat coronavirus.