World Vision delivers aid to families hit by Mexican earthquake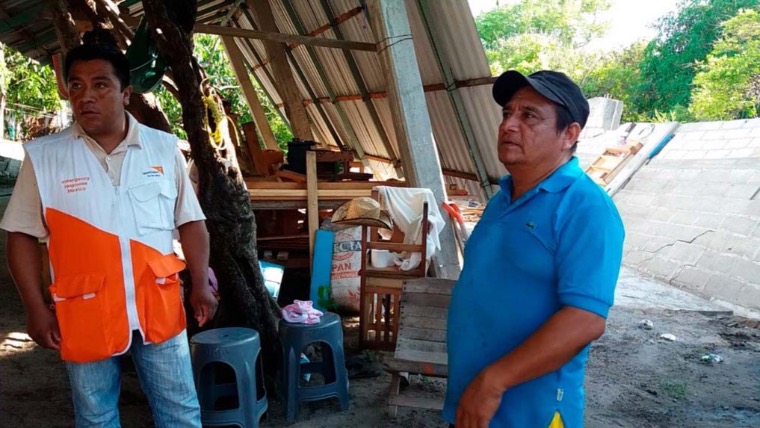 World Vision teams begin distributing food, hygiene kits and water filters in the hardest hit areas.
Following last week's powerful 8.2 magnitude earthquake in Mexico, World Vision response teams have been deployed to the worst affected areas of Chiapas and Oaxaca. Emergency responders plan to support 1500 families in Juchitan and San Mateo del Mar. 
Children and their families have been badly affected. There have been over 1000 tremors since last week and people are noticeably traumatised.
Thousands of homes have been damaged. Many people are sleeping outside because they fear their damaged homes will collapse on top of them.
- Guillermo Lozano Leo, World Vision Mexico Strategy Manager
Luis Lara who survived the quake said "We had a terrible experience. My parents were trapped in their room terrified. They couldn't get out of their room. The force of the earthquake had buckled the doorframe. I kicked and pushed at the door, finally managing to get them out.
World Vision assessment staff spoke to Mr Jose, his wife and 3 children. Jose said,  "We were asleep in our beds when it hit. As soon as I felt the bed shaking I knew it was an earthquake. I shouted 'we need get out of the house now', but the tremors were so strong we couldn't even stand on our feet. 
"Now we are sleeping in the yard, but we are lucky to be alive."
World Vision manager, Lozano Leo, said, "This earthquake has hit extremely poor coastal communities. Our response is focused on helping children and their families recover from this disaster. The food relief and hygiene kits will help people cope with in the immediate aftermath of this disaster.
World Vision also plans to build a child friendly space in Tonalà.
You can help children affected by the Mexico earthquake - please give to our emergency work appeal »
World Vision is one of 61 local, national and international NGOs working in Myanmar and Bangladesh calling for Rohingya refugees to have a role in decision-making about their own lives, including conditions for their return to Myanmar.
This World Humanitarian Day, we honour the women who work on the front line of their own communities in some of the most difficult places. This is Qamar Al-Kurdi's story.
International children's charity World Vision UK is looking for people to support the movement for gender equality by sponsoring1000 girls in developing countries.
World Vision UK calls on the new DFID Secretary to fight for the department to remain independent.