Hurricane Irma: Thousands of Haitians still in shelters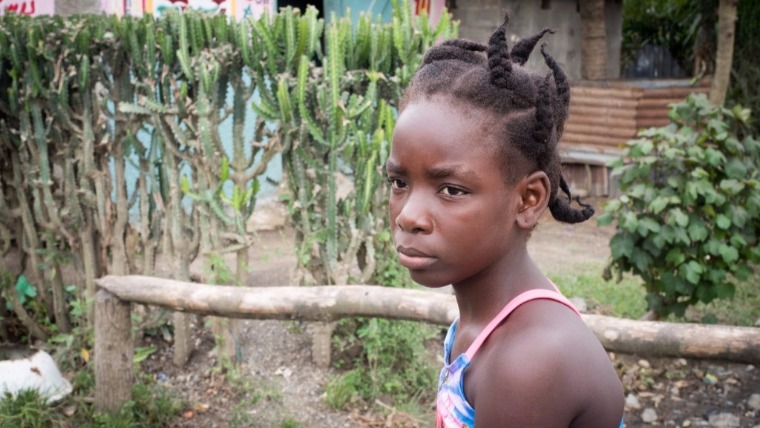 Over 3,000 people in Haiti are still in shelters according to World Vision emergency response teams.
Thousands fled to 14 shelters across the north-east of the country as Irma made its way through the Caribbean.
Anio Petit-Frere, a farmer from Cap Haitien, told World Vision staff, "The high winds began during the night while we were sleeping.  It destroyed much of our banana crop. I don't know how I will feed my four children."
There were a lot of winds and rains and we couldn't come out of the house. Trees fell and some roofs were torn away. I was really afraid.
- Guiveline, 11
Initial reports from World Vision staff assessing the damage reveal that flooding has destroyed more than 50% of the millet crops in the central department region.
World Vision Haiti National director, Flore-Marie V. Laurent, said, "Many families are afraid of sudden water surges. Hurricane Irma has pushed already vulnerable communities into an even more insecure existence.
"We will work closely with the Haitian authorities to support as many people as possible."
World Vision is one of 61 local, national and international NGOs working in Myanmar and Bangladesh calling for Rohingya refugees to have a role in decision-making about their own lives, including conditions for their return to Myanmar.
This World Humanitarian Day, we honour the women who work on the front line of their own communities in some of the most difficult places. This is Qamar Al-Kurdi's story.
International children's charity World Vision UK is looking for people to support the movement for gender equality by sponsoring1000 girls in developing countries.
World Vision UK calls on the new DFID Secretary to fight for the department to remain independent.