Hurricane Irma: Thousands of Haitians still in shelters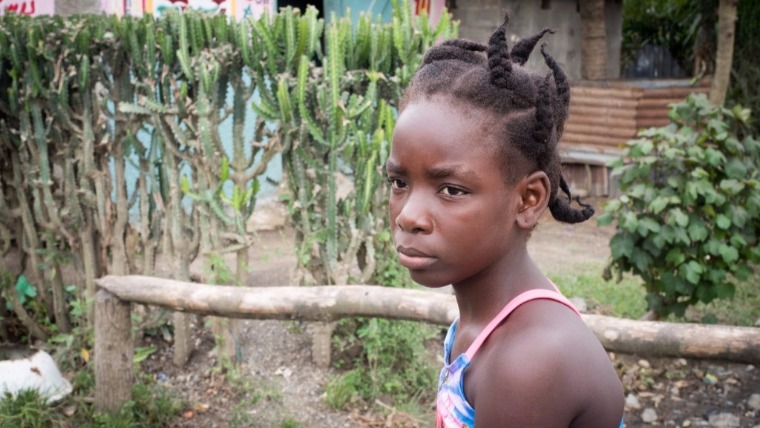 Over 3,000 people in Haiti are still in shelters according to World Vision emergency response teams.
Thousands fled to 14 shelters across the north-east of the country as Irma made its way through the Caribbean.
Anio Petit-Frere, a farmer from Cap Haitien, told World Vision staff, "The high winds began during the night while we were sleeping.  It destroyed much of our banana crop. I don't know how I will feed my four children."
There were a lot of winds and rains and we couldn't come out of the house. Trees fell and some roofs were torn away. I was really afraid.
- Guiveline, 11
Initial reports from World Vision staff assessing the damage reveal that flooding has destroyed more than 50% of the millet crops in the central department region.
World Vision Haiti National director, Flore-Marie V. Laurent, said, "Many families are afraid of sudden water surges. Hurricane Irma has pushed already vulnerable communities into an even more insecure existence.
"We will work closely with the Haitian authorities to support as many people as possible."
World leaders must wake up to the deadly Ebola crisis in the Democratic Republic of Congo (DRC), World Vision warns today.
The fight against Ebola has intensified after the first Ebola death in the major city of Goma in the DRC, World Vision warns today.
World Vision is delivering life-sustaining aid to hundreds of thousands of children and their families as monsoon rains lash the world's largest refugee camp.
World Vision UK on Monday presented the Department for International Development with a petition urging it to increase spending to stop children being abused and assaulted in disaster zones.