Chine McDonald appointed to new World Vision UK church role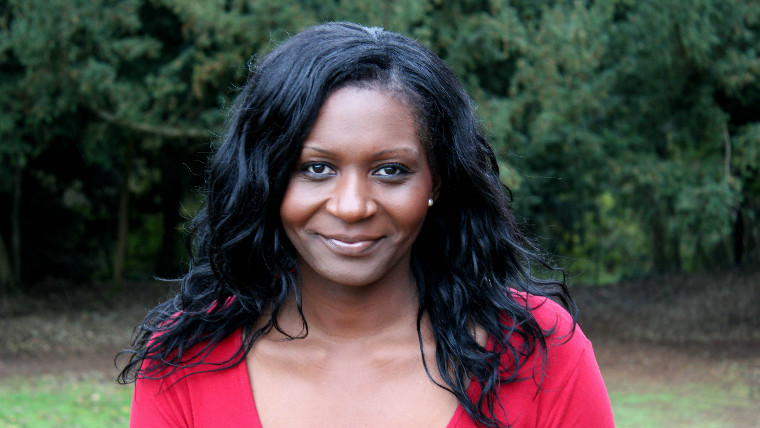 Chine McDonald joins World Vision UK as Head of Christian Influence & Engagement
World Vision ambassador Jerome Flynn says he is 'changed forever' after hearing heart-rending stories from war-scarred children in South Sudan.
<p>
Jerome met traumatised children last month on a fact-finding trip organised by international charity World Vision. South Sudan is the world's youngest country, gaining independence in 2011. The East African country has been convulsed by a five-year long civil war which has killed at least 400,000 people. Over 19,000 children have been conscripted into various armed groups.
<p>
"Children told me about unimaginable horrors they had seen and experienced," Jerome says. "Some children were kidnapped by armed groups and forced to fight and kill and watch other children get killed for not keeping up. Others fled torched homes and villages and sought refuge in camps for displaced people, with little food and no education. Many lost mothers, fathers, brothers and sisters and were forced to make choices no child should have to make, just to survive.
<p>
"I met families torn apart because of the conflict and talked to parents who had sons and daughters snatched from them," he continued. At times I found their stories of what they had to endure almost too painful to bear.
<p>
"Yet I also saw hope in a country ripped apart by war. Dedicated World Vision aid workers are helping desperate families stitch their lives together amid the chaos. I was blown away by the resilience of the children, humbled by their spirit, and inspired by their determination to find happiness. 
<p>
"I saw how war costs children their innocence but does not always destroy their childhoods. The bravery of the children I met will stay with me forever."
<p>
Full-blown conflict is likely to flare up again in South Sudan unless a national army of government and rebel forces is formed by May 12. More children and young people could then be forced into the bush to take up arms or flee the fighting. 
<p>
Jerome says: "South Sudan's latest peace deal is on a short fuse and the situation is desperate. Help is needed urgently to protect children from further violence. Sadly, there are thousands of children across the world who need support right now. Please give generously to help them."
<p>
Jerome's trip forms part of World Vision's Made for More appeal for funds to protect the world's most vulnerable children.

World Vision UK today announced the appointment of former Evangelical Alliance Communications Director, Chine McDonald as Head of Christian Influence & Engagement. The role, which is a newly developed position within the aid and development agency, will be focused on developing and implementing a new strategy to engage and further equip the UK church for mission in order to help the world's most vulnerable children.
Chine, who starts at World Vision on Monday 6th March, has been working for many years helping bring unity and vision throughout the UK church in her role within the Evangelical Alliance and following her appointment, she says, "World Vision has been devoted to life-transforming work for the world's most vulnerable children for many years. Not only am I attracted to its passion to make a difference in the toughest places for those children facing the toughest plights, I also love that the reason World Vision does what it does is because of its deep Christian commitment."


World Vision's dedication to bringing real hope to millions of children around the world is an amazing witness to God's unconditional love.


- Chine
This week World Vision launches a global campaign to end violence against children, which scars the lives of over one billion young people. Over the next five years, World Vision offices in nearly 100 countries will work together to stamp out all forms of child violence – from boys forced to fight in militias to girls trafficked for sex. The charity is calling on religious leaders and faith communities everywhere to join the campaign - It Takes A World to End Child Violence – to prevent children being robbed of their rights, dignity and God-given potential.
Over the next five years, World Vision UK are continuing to develop their key relationships with churches around the country and encourage even more Christians to join the organisation in standing with the world's most vulnerable children. Working in partnership, the international aid, development and advocacy NGO whose UK HQ is based in Milton Keynes, aim to ensure that the local church is resourced and empowered in its mission to bring about long term change in some of the world's poorest countries.
Speaking on the local church, Chine continued, "No other body is found in most communities around the world, and those who speak the language of faith can appeal to the hearts and minds of those that hold the power to make decisions in some of those areas that face the biggest hardships. I believe it's our God-given duty as followers of Christ to engage with these issues and recognise that we're called to love our neighbours as we love ourselves. This means we cannot turn away when we hear of children facing unimaginable suffering. Our faith compels us to do something."
Steve Wood, Director of Marketing and Communications commented, "We are delighted to welcome Chine into this new role. Her wealth of experience within the UK church will be a hugely positive addition to the team as we look to continue to extend our reach across the country. Her passion for making a tangible difference in children's lives makes her a real asset to World Vision UK."
An escalation of violence in Idlib, North West Syria, may lead to the worst humanitarian crisis in Syria's 8-year conflict.
Children fear they might not be able to go back to school after the devastation of Cyclone Fani in India and Bangladesh.
World Vision UK has launched an emergency appeal to fund the humanitarian response to Cyclone Fani.
World Vision is ready to provide emergency humanitarian assistance in Bangladesh and India, as Cyclone Fani threatens millions of families.