Millions still at risk of starvation in South Sudan, despite end of famine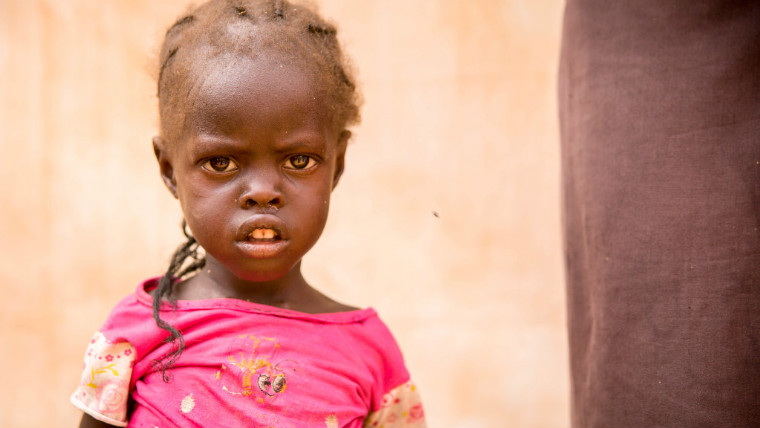 International children's charity World Vision has warned that more people than ever are at risk of starvation in South Sudan, even though the war-torn country is no longer classified as being in famine.
A UN-backed Integrated Food Security Phase Classification (IPC) report released on Wednesday said famine is no longer occurring in Leer and Mayendit counties as a result of increased humanitarian assistance. Further deterioration was also prevented in Koch and Panyijiar counties which were previously classified as being "at risk of famine", the IPC study noted.
However, with over 840,000 children under five years old still acutely malnourished, World Vision has urged the international community to scale up support to avert the East African country retreating back into famine.
While we applaud the success of the humanitarian community in responding to the famine-affected areas of South Sudan, it is vital that assistance is not slowed or downscaled. If this happens, these areas could easily slip back into famine again.
- Perry Mansfield, National Director of World Vision in South Sudan
"Higher levels of food insecurity will continue to spread to other areas of the country – putting at risk the lives of millions of the most vulnerable people, particularly children," Mansfield added.
"The crisis in South Sudan is by no means resolved. Severe food insecurity is still spreading, and at a higher rate than originally projected by analysts. The needs are still immense and require the continued support and generosity of the international community to save lives."
Nearly half of South Sudan's population (6 million people) are facing severe food insecurity – the highest figure ever recorded in the country. According to the UN, fighting has also displaced 3.6 million people.
World Vision is one of 61 local, national and international NGOs working in Myanmar and Bangladesh calling for Rohingya refugees to have a role in decision-making about their own lives, including conditions for their return to Myanmar.
This World Humanitarian Day, we honour the women who work on the front line of their own communities in some of the most difficult places. This is Qamar Al-Kurdi's story.
International children's charity World Vision UK is looking for people to support the movement for gender equality by sponsoring1000 girls in developing countries.
World Vision UK calls on the new DFID Secretary to fight for the department to remain independent.