Bristol man runs 200 half-marathons for Syrian refugees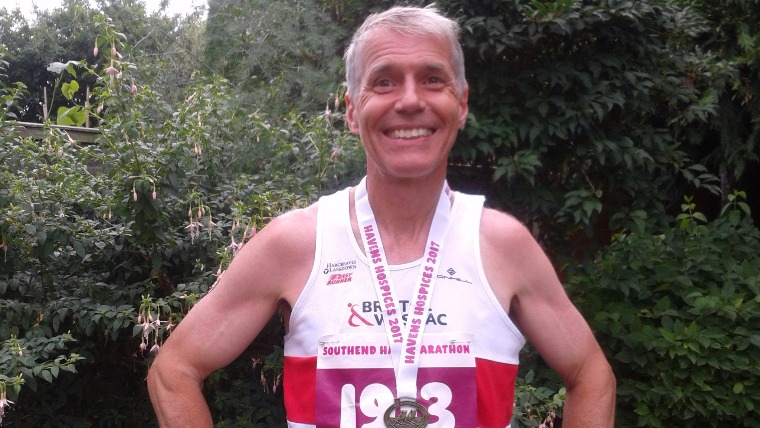 World Vision ambassador, Graham Grout, successfully completes super-human challenge of 200 half marathons in just over 200 days.
Graham started the colossal fundraising challenge - 'Running from Aleppo' - following a trip to Northern Greece where he volunteered in the Nea Kavala refugee camp.
Graham said, "During my trip to Greece in January I met hundreds of Syrian children and their families who were forced to flee their homes.
When I got back to Bristol I wanted to do something to raise awareness of this humanitarian crisis. I decided to raise money for two amazing charities that support refugees: World Vision and Help Refugees. That's how the idea for Running from Aleppo was born.
- Graham Grout, World Vision ambassador
The immense 2, 601 mile run represents the distance from Aleppo (Syria) to the city of Bristol.
"I'm no Eddie Izzard," said Grout. "I was more of a weekend runner when I started this challenge. I didn't tell many people at first because I wasn't sure I could even do it.
"I had three friends with me on the last run which felt special. I can't believe I've actually done it. It's still sinking in."
Charlotte Tipping, from World Vision UK's fundraising team said, "Graham's achievement is incredible. I remember him calling me one cold morning in February to ask for a logo. That was 200 half marathons ago! Congratulations, and thank you for raising over £1,200 to help Syrian refugees."
Graham had to work part-time in order to complete the challenge. His weekly schedule included ice baths and regular visits to the physiotherapist. In fact, the only thing that interfered with his training schedule was a biopsy early this year – thankfully it was benign.
Grout clocked-up the miles in and around Bristol, as well as participating in organized events around the country.
To support Running From Aleppo please visit: www.justgiving.com/companyteams/RunningFromAleppo
Reports of new cases of Ebola in north-western DRC confirm World Vision's greatest fear: that the country is contending with yet another outbreak in a new province – Equatoria.
Cyclone Amphan is creating crisis on top of a crisis – making it even more difficult to contain COVID-19 at a critical time in the response by both India and Bangladesh, World Vision warns.
Up to 85 million more children face physical, sexual and emotional violence at home and in their communities over the next three months, as COVID-19 spreads worldwide.
World Vision has dramatically scaled up its emergency response to the COVID-19 pandemic, as the virus continues to spread rapidly around the world.