Over 1,000,000 South Sudanese refugees now in Uganda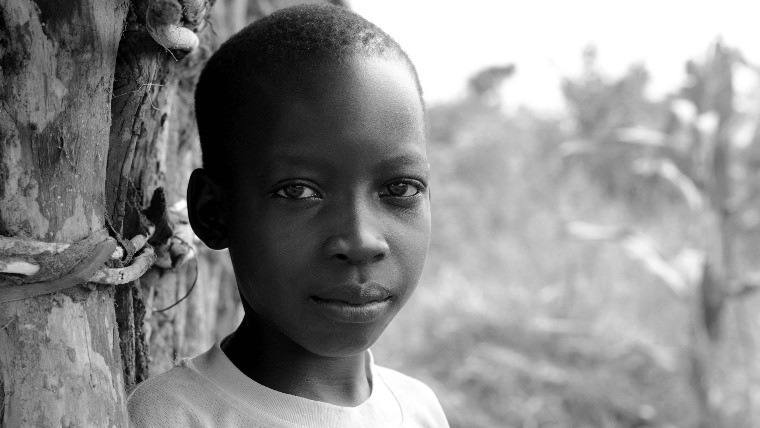 As the one millionth South Sudanese refugee enters Uganda this week, fears are rising that young people may be returning to South Sudan to participate in the conflict.
A new study led by international aid agency World Vision has found that opportunities to make a living within Uganda's refugee settlements are severely limited. Without reliable ways to earn money or occupy themselves in the refugee camps, experts are concerned that children will return to South Sudan to join the fighting.
The report found that the majority of paid work that does exist is part-time and pays less than 10,000 UGX (£2.14) per week.
"People told us they're worried about the growing cost of food in the market, their lack of means to earn an income and, for refugees, their reliance on food assistance," said Benson Okabo, World Vision's Operation Director of the West Nile Refugee Response.
The study interviewed 1,135 refugee and host community families in Arua District in northern Uganda, and learned that while the majority of the population are young people, most of them remain unemployed.
With more than one million refugees from South Sudan in Uganda, we have to make sure that children on the move are protected and that when they arrive, they are able to have opportunities to fully participate in society here.
Otherwise, with no options, there is a fear that they may return to South Sudan and take part in the conflict.
- Enid Kabasinguzi Ocaya, World Vision's Disaster Risk Reduction and Humanitarian Emergency Affairs Manager, Uganda.
UNHCR, the UN Refugee Agency, today reiterated its call to the international community for urgent additional support for the South Sudan refugee situation. The funding shortfall in Uganda is now significantly impacting the abilities to deliver life-saving aid and key basic services, a UNHCR statement said.
In June, the World Food Programme was forced to cut food rations for refugees. Across settlements in northern Uganda, health clinics are being forced to provide vital medical care with too few doctors, healthcare workers and medicines.
"Uganda is leading the world in their refugee response. They've provided refugee families with plots of land so that people can build homes and grow gardens. The government is working hand-in-hand with organisations to deliver food, water, child protection programmes and other essential services," said Gilbert Kamanga, World Vision's National Director in Uganda.
"Now is the time to further develop livelihood and peacebuilding projects to assist refugees integrate and regain a sense of self-reliance," Kamanga said. World Vision has been responding to the refugee crisis in Uganda since 2014.
Reports of new cases of Ebola in north-western DRC confirm World Vision's greatest fear: that the country is contending with yet another outbreak in a new province – Equatoria.
Cyclone Amphan is creating crisis on top of a crisis – making it even more difficult to contain COVID-19 at a critical time in the response by both India and Bangladesh, World Vision warns.
Up to 85 million more children face physical, sexual and emotional violence at home and in their communities over the next three months, as COVID-19 spreads worldwide.
World Vision has dramatically scaled up its emergency response to the COVID-19 pandemic, as the virus continues to spread rapidly around the world.