World Vision UK honoured at prestigious Revo Opal Awards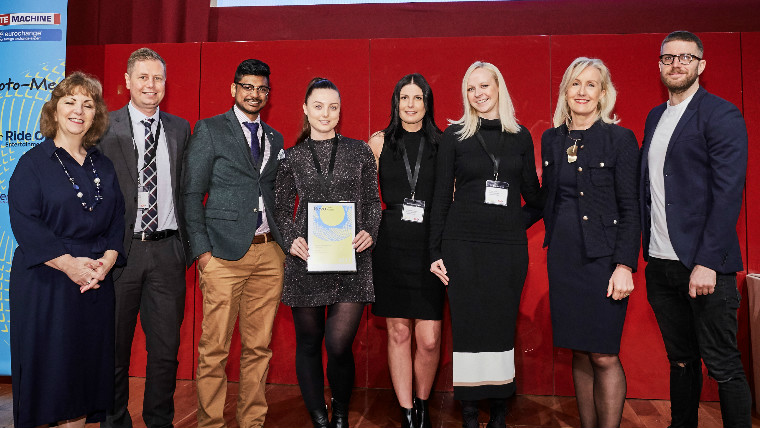 World Vision UK's innovative installation 'Journey of Hope' has won Highly Commended at the prestigious Revo Opal Awards in London.
The installation, where visitors are invited to step into the family home of Sierra Leonean mother Miatta and her 8-year-old daughter, Ayie, offers a chance to experience first-hand World Vision's transformational work with some of the most vulnerable children across the globe.
Two full-sized huts bring to life Miatta and Ayie's daily challenges. The first hut depicts the family's struggles 15 years ago, while the second shows how the family are thriving after working with World Vision.
World Vision was the only charity to be nominated in the Experiential category at the Revo awards.
Gareth Owen, Head of Supporter Growth at World Vision UK, said: "World Vision UK is delighted to have been awarded Highly Commended at the Revo Opal Awards. This is a fantastic acknowledgment of Journey of Hope's place as one of the leading retail experiences in the UK.
"It's perfect timing as we just launched the Journey of Hope in Bromley, right in the heart of Market Square. We would really encourage people to come down and experience for themselves what it's like to lift the water can little Ayie carries on her head every day, see the dirty water the family has to drink and wash with, and learn how they can be part of changing children – like Ayie's – lives for the better."
Journey of Hope runs in Bromley until May 7, when it will move to Tunbridge Wells.
Tim Pilkington is to step down as World Vision UK CEO on 1 March after five years at the helm of the charity.
International children's charity World Vision UK hosted a general election hustings event open to all electoral candidates for Milton Keynes North.
"We are desperately sad to hear reports of the deaths of a number of Ebola aid workers who were killed in the line of duty – giving their lives to help vulnerable communities in eastern DR Congo," says Anne-Marie Connor, National Director for World Vision DR Congo
A sudden surge in violence in the DRC has forced aid agencies to suspend work, putting lives at risk as the fight against Ebola and measles is undermined.