Decision to close Slovenian borders will make life worse for children, says World Vision  
Today's announcement to restrict access for asylum seekers and refugees will only create bigger problems, especially for children, says aid agency World Vision.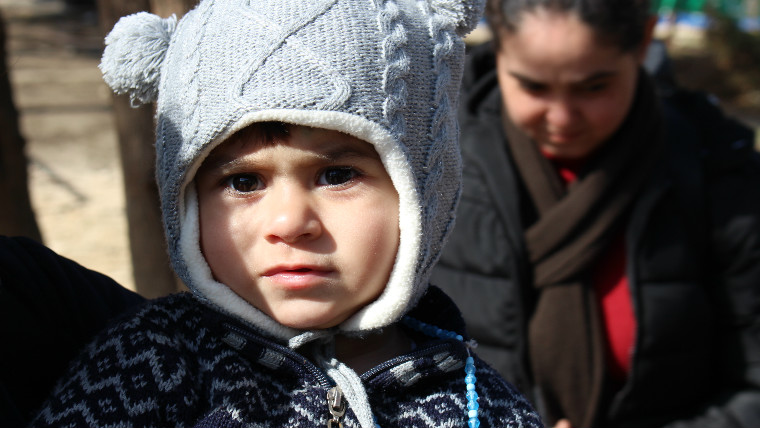 "Closing the borders and restricting access to groups of refugees and migrants will only create more problems,"says Katharina Witkowski, World Vision operations manager in Serbia. 
"This move will create enormous difficulties for thousands of children whose biggest fear right now is to be sent back to their home countries. Denying them the opportunity to find a better life, a better chance at a good education, protection from harm and access to healthcare is denying them their most basic rights."
The Slovenian government has announced it will no longer receive refugees and migrants without valid visas and passports. According to the Serbian Ministry of interior Affairs, this effectively means the closing of the Balkan route.
Witkowski says the move will only worsen the crisis and bring additional pain and suffering for those who fleeing conflict and persecution. 
"European leaders have a legal and moral obligation to ensure that people seeking asylum attain protection of their rights regardless of their country of origin,"she says.
World Vision is providing urgent aid along the Serbian borders, focusing on mothers and children distributing baby kits, hygiene kits, rubber boots, raincoats, blankets, food and water, as well conducting child protection activities.
Reports of new cases of Ebola in north-western DRC confirm World Vision's greatest fear: that the country is contending with yet another outbreak in a new province – Equatoria.
Cyclone Amphan is creating crisis on top of a crisis – making it even more difficult to contain COVID-19 at a critical time in the response by both India and Bangladesh, World Vision warns.
Up to 85 million more children face physical, sexual and emotional violence at home and in their communities over the next three months, as COVID-19 spreads worldwide.
World Vision has dramatically scaled up its emergency response to the COVID-19 pandemic, as the virus continues to spread rapidly around the world.