World Refugee Day: Africa reels under refugee crisis as World Vision warns that closure of Dadaab camp will trigger new migrants wave
Shutting the world's largest refugee camp could unleash a new wave of human migration across North Africa and Europe, according to World Vision UK. The international children's charity issued its warning to mark World Refugee Day on 20 June 2016.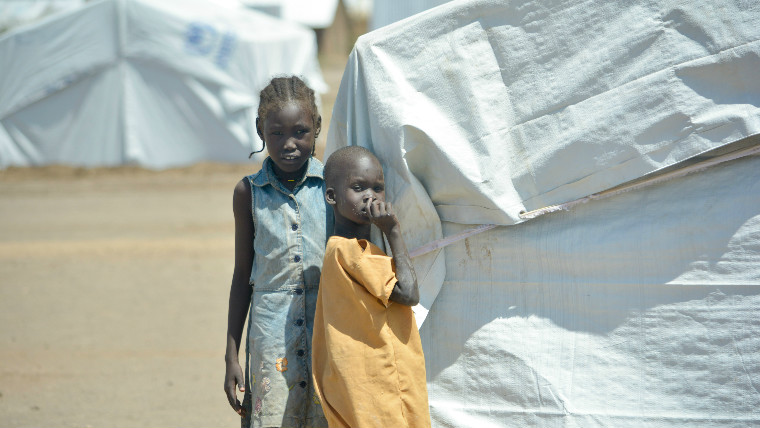 Closing the Dadaab camp in Kenya will risk a humanitarian disaster when 350,000 Somali refugees will be forced to move back to their home country. War-torn Somalia is facing immense food shortages and an economic crunch that has been exacerbated by an El Nino-induced drought. World Vision believes many refugees will choose to seek new lives elsewhere rather than return to dangerous areas without schools, hospitals, homes or jobs. 
Speaking from Nairobi, Johan Eldebo, World Vision UK's Senior Humanitarian Policy Adviser said:  
"The Kenyan government, like many others, is struggling to help millions of displaced and desperate people. But this is not just an issue for Kenya or Africa. Over 200,000 refugees have risked their lives this year to cross the Mediterranean to Europe. More than a quarter has come from Somalia and other war-torn East African countries such as the Democratic Republic of Congo and Burundi. 
"It's time for Europe and the rest of the world to accept that we can't wish the refugee challenge away. We must take collective action to address the root causes driving migration and ensure refugees are not marginalised, or left unproductive for years in camps. Children must be given education, communities should have access to healthcare and adults must have work opportunities. Such factors restore dignity and reduce reliance on expensive and unsustainable aid hand-outs," he explained.
Kenya announced in May that it planned to close Dadaab camp in the east of the country, home to mainly Somali refugees. The East African country's government has however reversed a decision to close Kakuma, a second camp on its northern border hosting almost 200,000 refugees, mainly from South Sudan.
Dadaab's closure adds to the growing pressure across the continent from the mass displacement of people. Conflicts and food crises have created 15 million refugees in Africa – a quarter of all refugees across the world. Meanwhile fighting in Syria and the Middle East is driving millions more out of their homes creating what the UN has describe as "the worst refugee crisis in history". 
World Vision UK is today calling on the international community to act immediately on the commitments it made at last month's World Humanitarian Summit to help alleviate the refugee crisis.  The charity believes governments and international bodies must prioritise countries that are prone to conflict, chaos and crises. It wants to see long-term development programming and financing that brings lasting change. In particular, it is calling on the global community to: 
•Find political solutions to conflicts, which drive 80% of humanitarian need globally
•Permit refugees to work within host communities and provide business support 
•Protect children, especially the ones travelling on their own, providing them with healthcare and access to education
Tim Pilkington, chief executive of World Vision UK says:  "Millions of parents in Africa face a stark choice - condemn their children and families to poverty, hunger and death or find a new, better life elsewhere.
"The pressures on very vulnerable people to migrate from extreme hardship and conflict are worsening. We need funding and resources to help refugees - especially children. But most important, we need to address the underlying causes that lead people to take desperate measures to survive." 
World Vision is one of 61 local, national and international NGOs working in Myanmar and Bangladesh calling for Rohingya refugees to have a role in decision-making about their own lives, including conditions for their return to Myanmar.
This World Humanitarian Day, we honour the women who work on the front line of their own communities in some of the most difficult places. This is Qamar Al-Kurdi's story.
International children's charity World Vision UK is looking for people to support the movement for gender equality by sponsoring1000 girls in developing countries.
World Vision UK calls on the new DFID Secretary to fight for the department to remain independent.