Reaction to Brexit vote
Responding to news that Britain has voted to leave the European Union, Tim Pilkington, Chief Executive of World Vision UK, said: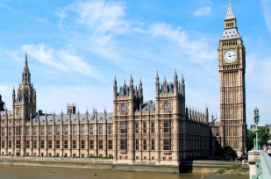 "Following a divisive campaign, we need to return to a unified and confident government that stays influential on the world stage and continues to push for reforms which benefit children in the world's toughest countries.
"There are many unanswered questions about Brexit but, in the meantime, we'll continue working alongside the UK Government to champion the rights of children and to shape policies that achieve this.
"The Prime Minister spoke in his resignation speech about keeping promises to the world's poorest people. We believe this is a proud UK tradition and part of the very fabric of British society - not a sentiment that will change because of a referendum."
World leaders must wake up to the deadly Ebola crisis in the Democratic Republic of Congo (DRC), World Vision warns today.
The fight against Ebola has intensified after the first Ebola death in the major city of Goma in the DRC, World Vision warns today.
World Vision is delivering life-sustaining aid to hundreds of thousands of children and their families as monsoon rains lash the world's largest refugee camp.
World Vision UK on Monday presented the Department for International Development with a petition urging it to increase spending to stop children being abused and assaulted in disaster zones.