Seeing empowerment and change in Patna, India

By Celia Donald, DME Specialist, South-Asia Pacific Region, World Vision UK
I enter the Patna slum community with a sense of excitement at the unfolding development story I know I will witness, in spite of the harsh conditions. The thick June heat in the upper thirties will build until rain comes. There is no air-conditioning in the slums, where whole families are living in single rooms. There are faeces on the ground. We walk past rubbish and stagnant water. Flies settle on every surface.
As we walk into a small compound we are greeted by several children's groups, youth and elders. World Vision India is working with 30 slum communities in Patna and has been walking alongside this particular community I'm visiting for the past two and a half years. An elder tells me that what convinced the community to really get involved with the programme was the way our staff interacted with everyone.
"They got down on the floor and sat and spoke with the most outcast," he tells me. "Now when I see a World Vision staff member it makes me feel happy because these people can be trusted." It takes time for staff to gain the trust of the elders in a community, and this strikes me as a huge responsibility as well as a privilege.
The children I meet tell me about their own efforts to improve their community - cleaning up the paths and compounds. They also share stories of how our staff have helped their classmates who'd dropped out get back into school, and their future plans to build a library. The hope of the children is inspiring:
"After World Vision started working here we felt better, getting knowledge, people are praising us."
"As World Vision is helping, we also want to help."
"One day people should recognise us."
We asked teens at the school what their hopes for the future were. They spoke of cleanliness, a reduction in gambling and making sure that small children are not left out of schooling. This is a story I have heard often across our programmes in India – older children are less than comfortable seeing young children out of school. I asked the elders what they thought about it and they agreed - "it pains us."
After the school I visit the leaders of the slum development committee, some 50 adults, who describe a behavioural change from 'Selfish to Selfless'. They tell me that they now seek to copy the selfless behaviour of WV staff rather than organisations who have come into the slum seeking to exploit the poor.
The plans of this community are not limited to activity with us, but we are included in their plans.
As part of child sponsorship we've worked with them on projects like filtering water and remedial education.
In the next 4 years we will have a focus on Resilience; helping parents move away from degrading or unproductive ways of making a living, and towards more viable options; that communities are better able to prevent disasters such as fires and floods which are common in the slums; a reduction in the high levels of gender inequality and helping make sure that families know what government services they're entitled to, andhow to secure them.
"World Vision taught us to claim our rights," one community member told me.
Where before they thought they wouldn't be listened to, the community now feels bold enough to speak up and raise issues to the authorities.
Anecdotal evidence of empowerment comes forth like a torrent.
Recently the government of Bihar banned alcohol – a motion that is seen as a victory over moneylenders who exploit the poorest people, who are often dependent on borrowing money for alcohol.
The slum development committee collected 8000 rupees (just over £90) and have cleared land for a multipurpose community hall to be built with government money, which they successfully applied for.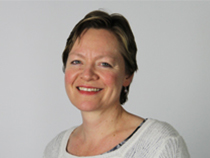 Throughout my nine years supporting World Vision programmes, I have seen that the communities who are acting and working on their own as well as with us are the ones who will be able to succeed after we leave. I feel sure that when the time comes, this community will be more than ready to protect their advances in child well being.
5 of the best ways to fill the summer holidays and help your kids achieve something great.
First-hand accounts of Beirut's explosion, from the children who live there. Plus, how you can help them today.
In 2020, handwashing is more important than ever. This August, we can bring vital clean water to children like Ireen.
A celebration of children across the UK who've been inspired to fundraise for more vulnerable children during the global pandemic.