Mother Language Day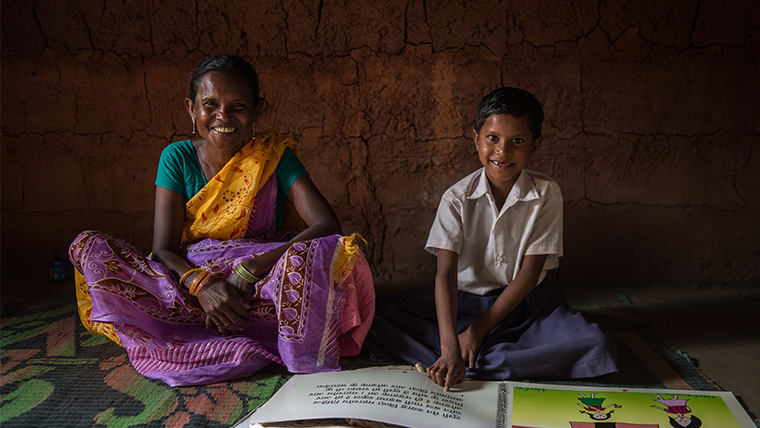 On Mother Language Day, we explore how World Vision's literacy programming has made a lasting impact on the reading skills of children in Dumka, India – a community where many children used to struggle with basic reading and writing. Thanks to a mixture of reading clubs and community participation, young learners like seven-year-old Shanti are now not only enjoying reading, but growing in confidence at school.
In 2014, prior to the start of World Vision's literacy programme, few children in Dumka had someone to read with them at home and help them with their schoolwork. The situation was made worse as lessons were taught in Hindi, not the local dialect Santhali that was spoken at home.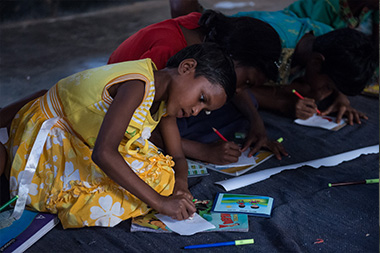 "I had lost interest in studying because I could not read or participate in class," says seven-year-old Shanti.
The only learning materials were in Hindi, which made it difficult for some children to read and understand. However, once the materials were changed into Santhali, the native tongue, the results drastically improved. As part of the programme, new books were also written in the local Devanagari script for the first time.
"Reading is so much easier now," says Shanti. "Before, I used to struggle a lot with Hindi, but the new books in Santhali make it very easy for me to learn."
According to Shanti's mother, Subodhni, being able to read together at home means she can help Shanti understand what she's read and play a larger role in her education.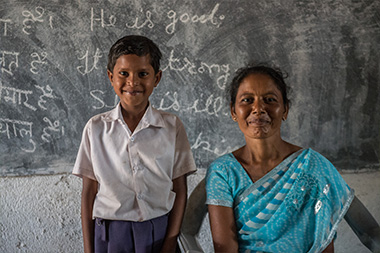 "I try and do my part by encouraging Shanti to read and study at home. Shanti has improved her comprehension and communication skills considerably after joining the reading club. Now, I am also able to be a part of her education as World Vision India has encouraged us to do during the parents' awareness workshops," she says.
As well as encouraging parents to become more involved in their child's development, Shanti's teacher, Nilima, has seen first-hand how the literacy programme has helped the seven-year-old grow in confidence.
"Shanti has shown tremendous improvement since she joined the reading club. Even her confidence has grown considerably now that she is able to read fluently. But equally as important in a child's education is what happens when they return home after school," adds Nilima.
World Vision's literacy programming differs from other reading programmes by equipping entire communities with the tools they need to encourage their children to get excited about reading.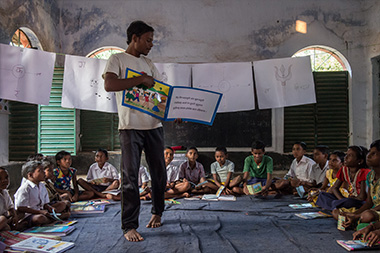 "Without support and encouragement from parents, it's difficult for a child to continue his or her studies." Nilma explains.
After school reading clubs are led by local volunteers who teach children songs and stories that help reinforce what they are learning in school. Book banks at the clubs act as portable libraries full of colourful storybooks - often written by parents and community members - that reflect local values, traditions, language and culture.
"The Reading Club makes learning fun and interesting and has helped me improve my reading skills. Now, reading is my favourite activity," Shanti smiles.
World Vision India has helped 66 communities establish and run reading clubs. Over 1,500 children, including Shanti, attend the clubs each week, and about 2,500 parents have attended workshops to learn how to give young learners the support they need. You can discover more about our work in India, and find out how you can help through sponsorship, here »
5 of the best ways to fill the summer holidays and help your kids achieve something great.
First-hand accounts of Beirut's explosion, from the children who live there. Plus, how you can help them today.
In 2020, handwashing is more important than ever. This August, we can bring vital clean water to children like Ireen.
A celebration of children across the UK who've been inspired to fundraise for more vulnerable children during the global pandemic.