Challenges in Niger | preserving childhood through sponsorship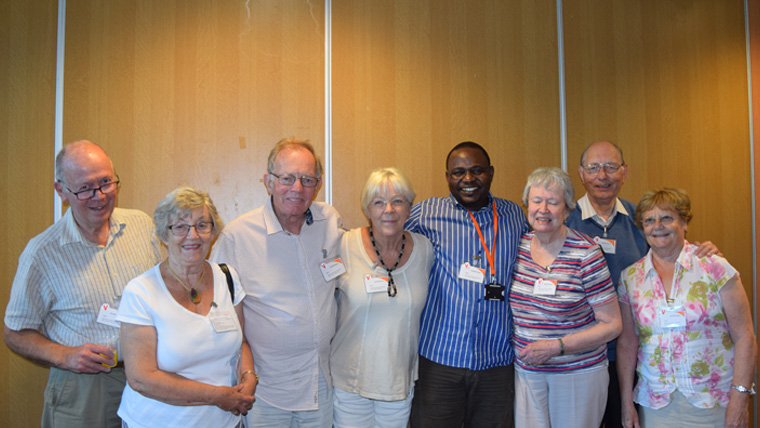 By Boukary Gambo, Associate Director of Operations, World Vision Niger
I first got involved with World Vision in 2003 as a volunteer in Niamey Urban Area Development Programme – one of the child sponsorship communities located near my family's home. After three years working as a community volunteer, I was finally offered a formal role with World Vision Niger in 2006.
Our work helping vulnerable children means a lot to me - I'd lost both of my parents when I was very young, and grew up in the care of family relatives. Growing up as an orphan wasn't easy and I spent much of my childhood playing sports and swimming in the Niger River. It was my desire to help other people in unfortunate circumstances that spurred me to look for a role in the charity sector.
Life along the river
Life in Niger is challenging; malnutrition among children has reached the emergency threshold, fluctuating at around 15%. Over 2.1 million people struggle to feed their families across the country.
Much of our work in Niger revolves around changing people's mind-sets, many of whom consider themselves unable to escape from poverty. It's our job to provide them with the means and mechanisms to improve their lives by doing things like getting children into school, and making sure they have access to clean water.
Witness to hardship
One of the most difficult parts of my job is meeting the expectations of the communities we work with, and satisfying the needs of sponsors and other donors. It's a very challenging context, and we face huge obstacles, but seeing the smiles on the faces of the people we serve - especially vulnerable women and children, is hugely satisfying.
There was one child in my neighbourhood growing up who really touched me and brought home all the challenges that children in this country face. Laouali had lost his Dad at a young age, and he worked really hard to support his family and take over the role of his late father. He helped his Mum a lot, and you could see he really had to grow up much faster than the other children because of the challenges he faced.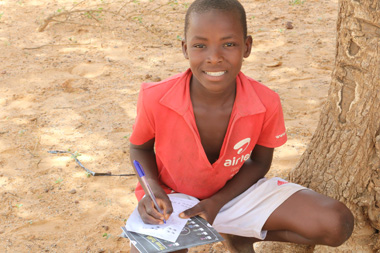 Laouali wasn't a sponsored child, but I like to think that for many of the children we're working with, sponsorship is helping them preserve their childhood and not grow up too fast.
It's amazing to see how much sponsorship touches these communities. When I go and talk to them, they say to me, "When even your neighbour sometimes refuses to help you, why are these people helping? How can they love us from so far away?" they ask me. "They must be good people! They never even see us."
And the letters sponsors send really make a difference to the children, too. Some children are sponsored but don't receive as much and it's really sad. When a child does get a letter they're really jubilant, running around the village and showing it off with cries of "Look at my letter, look at this picture of my friend!"
Challenges ahead
Sponsorship and World Vision's work are making an incredible difference in Niger, but a lot of challenges remain. I was speaking with Norman, one of our child sponsors, yesterday and we commiserated that sometimes it can seem like we're only touching a tiny percentage of all the children who need our help.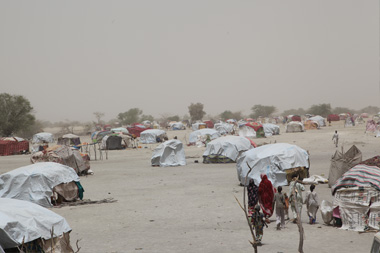 In the past few years, significant numbers of refugees have clustered in the southern region of Diffa, along the border with Nigeria. They require urgent humanitarian assistance, and the numbers continue to grow. We've been active in Diffa since 2015 providing water, hygiene and medical services to people displaced by the ongoing conflict with Boko Haram.
Monitoring the security situation to ensure the safety of hundreds of thousands of displaced people currently takes up a large part of my job. Life for women and children is desperate, and they often lack things as basic as water. Getting water, shelter and food to these people remains critical, and I can only hope that Norman was right and the ripples World Vision's work is creating will continue to spread and reach more children and their families.
Boukary Gambo is World Vision's Associate Director of Operations in Niger and recently visited the World Vision UK offices in Milton Keynes to discuss the continuing challenges to our work there. Individuals across the UK are currently supporting almost 7,000 children in four communities as part of our child sponsorship work in the country. You can find out more about child sponsorship in Niger here.
Obaidur, a respected Rohingya camp leader, believes that with good teaching, men can create positive change in the heart of the coronavirus crisis.
How can you maintain social distancing in a camp of crowded tents? How do you wash your hands regularly when the queue for the water point is long?
During the current coronavirus crisis, children are finding ways to bring hope and healing to those around them.
In South Sudan, already vulnerable children face a deepening crisis as coronavirus hits their country. Here we meet Paska, an extraordinary girl, who has become carer to her three younger siblings at the age of just 11.