Our HR Coordinator Gill recently travelled to Zambia with a group of our wonderful Ambassadors to visit their sponsored children and other World Vision projects, including meeting the farmers who will be growing the orange maize crops from the seeds you helped provide through our Grow Hope campaign. What she found was genuine excitement and enthusiasm for the fresh opportunity to keep their communities healthy and well-nourished.
There we were, sitting in a circle on the floor, under a tree, in the warmth of the Zambian sunshine, at the home of Judith. We were there to meet six farmers that had been selected by World Vision Zambia to participate in a pilot project to grow orange maize.
To my surprise our host, Judith, was one of the six expert farmers chosen to pilot the scheme. I always assume farmers are male – don't you? Judith is a strong woman, a single parent, and a hard worker – I really liked and respected her.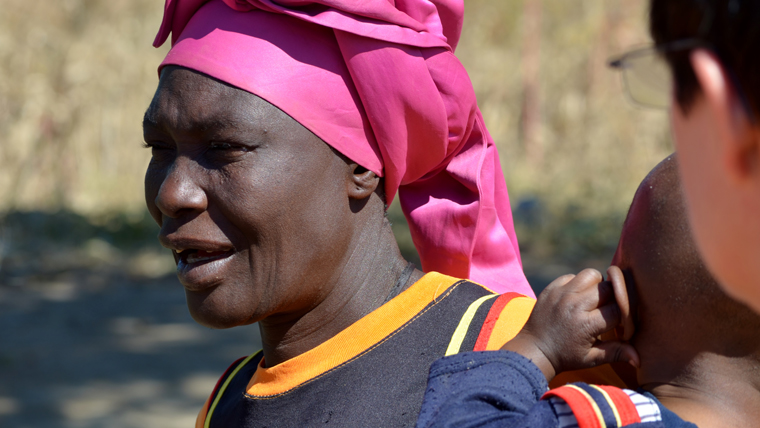 Orange maize provides much more Vitamin A than normal maize. This is significant because there is a Vitamin A deficit in Zambia which affects children especially, causing malnutrition and eye problems.
Orange maize is also high-yielding, disease-resistant, and drought-tolerant, reducing farmers' vulnerability to threats like reduced rainfall.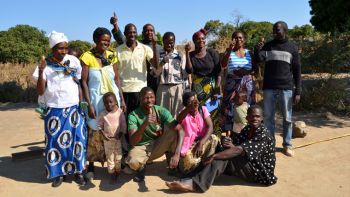 The farmers we spoke with were very pleased to have been selected for the pilot scheme, and each of them had been tasked to select six other farmers each, so that there will be a total of 42 participating.
It was a joy to see the farmers expressing their excitement at the prospect of seeing healthier children in their family and their community. They believe this will be a successful and beneficial pilot, and are taking it seriously. The government of Zambia is also promoting the cultivation of orange maize. 
Judith was very proud to show us the variety of vegetables she grows, and the area of land set aside for planting orange maize seed later in the season. The orange maize must be grown separately from the regular white maize so that there is no cross contamination. This would reduce the selling price of the white maize, and limit the effectiveness of the orange maize.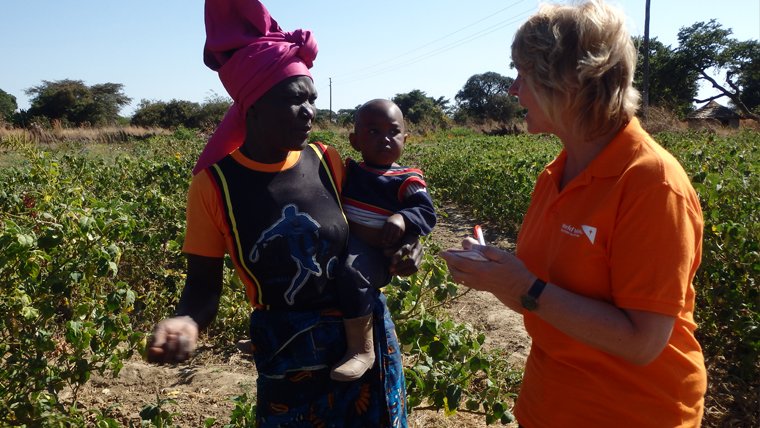 What a privilege it was for me to be there at the start of this adventure! Knowing that back at World Vision in Milton Keynes we had launched the Grow it. Cook it. Share it campaign to raise funds to provide the orange maize seed for these very farmers, it was so special and exciting to see firsthand.
It was such a powerful connection between WVUK, our supporters, and the farmers in Keembe, Zambia. Hope really is growing.  Oh how I wish I could go back in a year or two's time to see the difference. In the meantime I will be throwing myself in to some fundraising in Milton Keynes!