Sponsor a child in Bangladesh
and change their life for good
Around a third of Bangladesh's young children are underweight. Child poverty is putting their futures at risk.
But for just 85p a day you can be the vital difference in a child's life. Over the last five years, across the world, 89% of the severely malnourished children we treated made a full recovery.*
 Child sponsorship can bring the healthcare, food, child protection, clean water, and education they need – to them and their community.
 Sponsor a child in Bangladesh and save a childhood.
Great news
We have 19 children that match your criteria. You can sponsor them now, or if you have any questions you can call our Supporter Care team on 01908 84 10 10.
Mehedi
lives in
Ghoraghat
,
Bangladesh
. By sponsoring
him
, you can help
his
whole community, to make it a better place for children.
Mehedi

's life in

Bangladesh
Mehedi

's daily needs:

For children like Mehedi, growing up in Panchbibi, hunger and malnutrition are everyday realities. Parents can't grow enough food to feed their children, let alone sell it so they can afford life's essentials. For those children lucky enough to go to school, it's hard to get a decent education because their teachers aren't properly trained.
Children don't have enough to eat, and often go hungry.

Children die from preventable diseases.

Parents can't afford basics like school uniform, school books and medicine.
Your sponsorship can change Mehedi's world, and his community, for good.
How Sponsorship Helps
Sponsoring
Mehedi
Choosing Gift Aid could increase this to £32.50 at no extra cost to you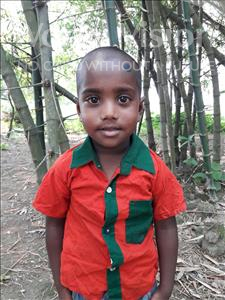 Your sponsorship will help families grow enough food to feed their children.
You'll help vaccinate children and train health workers to give life saving care.
You'll help train parents with the skills to earn a decent living.
How sponsorship works
When you sponsor a child for £26 a month it brings much needed change to one child… and many more. The benefits you help provide, extend to your child's family, their community and other children in need. This is because we partner, plan and work alongside local community members to help build healthy, sustainable communities for vulnerable children in the world's hardest places.

We listen
We listen to the child's community and help to identify their main needs.
We develop
We work with the community to develop a long-term action plan.
We act
We make sure immediate needs are met, then move on to start the process of deeper, sustainable change.
We train
We train volunteers, empower local groups, and provide resources and support for the community to make changes that will last long into the future.
What will your donation actually change?
Because of our community-focused solutions, for every child you help, four more children benefit, too. Depending on the priority needs in your child's community, as a sponsor you will be improving lives by providing: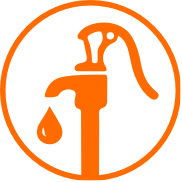 Clean water
Each year children are dying from diseases caught by drinking dirty water. World Vision is reaching one new person with clean water every 10 seconds and brings clean water to three more schools every day.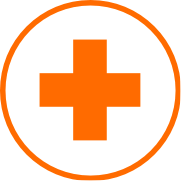 Healthcare
We save lives by training volunteer health care assistants, bringing vaccination programmes, and working with families to help protect their children from infection and disease ensuring the most vulnerable have access to healthcare services.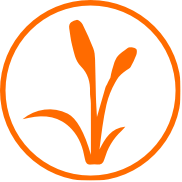 Food
We deliver nutrition programmes and farmers' schools, teaching new techniques to grow stronger crops, protect the soil and grow kitchen gardens - helping families feed their children and saving millions of lives around the world.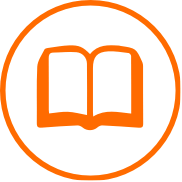 Education
Education can transform a child's life. We're improving basic literacy and numeracy and working alongside communities to help them better understand their children's rights, and raise their voices to protect and provide for their children.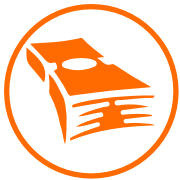 Family income
We provide training in new skills, and support mothers to start their own businesses helping provide a stable income so children and families can have better nutrition, healthcare and greater access to education.
Create lasting change
When you sponsor a child, you transform their life by helping to create lasting changes for their entire community
We work with whole communities to understand what they need.
We then work together to plan and deliver the changes that will make life better for them and their children - now and always.
Why choose World Vision?
We are the world's largest international children's charity, working to bring real hope to millions of children in the world's hardest places.
What makes child sponsorship special?
What do I get as a sponsor?
This week
Sign up to My Sponsorship - your online account where you'll find updates, news and videos from your sponsored child and their community. You can even email your child, send them photos or find out what the weather is like where they live!
Next week
Within the first week of signing up, we'll email you a video of your sponsored child's community giving you an insight into their daily life.
Within two weeks
You'll receive a welcome pack with more information, a writing set and two friendship bracelets - one for you to send to your child and one to keep.
In 12 weeks time
You'll have received your very first letter from your sponsored child. You can write to them anytime by post or online via My Sponsorship. We'll translate and hand-deliver every message and you'll always get a reply.
On your child's birthday and at Christmas
We'll send you a card that you can add a message to for you sponsored child. Don't be surprised if these arrive a couple of months before the big day - it's just to make sure they get there in time.
Once a year
We'll send you a progress update every year, including:
A new photo so you can see how they've grown
An update on how their life is changing
Details on how your donations have been used in the community that year
A note or drawing from your sponsored child.
You can visit your child
Visiting your sponsored child is a great way to see for yourself the difference that sponsorship makes. You can experience first-hand the transformation that your generosity can bring to a community living in poverty.
Why sponsor a child in Bangladesh?
Bangladesh is one of the most densely populated countries in the world and also one of the most prone to severe weather, particularly floods and cyclones. About 31% of the population live below the poverty line and around a third of children under five are underweight. Many young children drop out of school and enter child labour to support their family.
Child sponsorship in Bangladesh: the facts
World Vision has been working in Bangladesh since 1970
Child sponsorship has:
• rebuilt the homes of people destroyed by war,
• provided emergency support,
• supported children to stay in school and
• trained parents in the most nutritional ways to feed their children.
You can find out more about our child sponsorship work in Bangladesh, here. 
 Please sponsor a child in Bangladesh and save a childhood today.
Over the last five years, 89% of the severely malnourished children we treated made a full recovery.*
 *Based on 261,028 children under five years old treated for severe acute malnutrition (SAM) from 2013 to 2017 in World Vision's community-based management of acute malnutrition (CMAM) programmes. The average recovery or cure rate over this fiver-year period was 89.8%. 
So what next?